During 88Rising's Double Happiness concert in Los Angeles last month, I was able to catch Higher Brothers right before their second ever show in America for an exclusive interview with XXL Magazine. Now an international viral sensation, the Higher Brothers started out in China from humble beginnings, one of them even working as a zookeeper. Scroll down below to learn more about these Sichuanese Mandarin-speaking rappers.
On a February evening in Los Angeles, Higher Brothers have big plans for its second-ever performance in the United States.
"I hope to stage dive for the first time!" KnowKnow, one-fourth of the Chinese rap group, tells XXL (he unfortunately didn't surf the crowd that night). The group, which also consists of Psy.P, MaSiWei and Melo, is making history as one of China's greatest hip-hop hopes. Drawing comparisons to Migos, Higher Brothers is its country's first internationally acclaimed rap crew of its kind.
The artists are holding court in the backstage area of L.A.'s historic Shrine Auditorium as part of the Double Happiness tour, alongside fellow 88Rising artists Rich Brian, Joji and Keith Ape. And they're taking in the moment. "[Rap] saved my life," says MaSiWei. "Because of rap, we had the Asia tour. Because of rap, we out of Chengdu, a small city. We toured China, we toured Asia, and now we're here."
Higher Brothers have had a long journey to reach its current status, attempting to break language and geographic barriers and find massive success stateside. They're making headway, though—the Sichuanese Mandarin-speaking rappers have already collaborated with Famous Dex, Ski Mask the Slump God, Richie Souf, Jay Park and Keith Ape. One of their biggest viral moment thus far has been a reaction video that shows the likes of Migos, Lil Yachty and Smokepurpp watching and commenting on the group's Famous Dex-featured song, "Made In China." The song's video and its reaction clip have combined for more than 12 million views to date.
Chengdu, China natives MasiWei, Melo and Psy.P first met at the age of 18, building a home studio where they could create music full-time. The began moving as part of a larger rap collective called CDC Rap House before meeting KnowKnow via Sina Weibo (the Far Eastern equivalent of Twitter). "We shared each other's songs," says Masiwei. "Then we toured to Nanjing and met [KnowKnow]. He was so young, just graduated. Then he came to Chengdu and we did some [music] shit together."
Higher Brothers have held a certain panache for tapping into the sweet spot of rap culture that bridges the Eastern and Western hemispheres. In 2016, the group began to make waves with the release of its eponymous first project, which yielded the breakout song and video "Black Cab." The debut album Black Cab dropped in May 2017, and they have wasted no time in releasing new music in 2018, already unveiling two EPs—Journey to the West and Type-3—in January and February of this year, respectively.
For now, though, Higher Brothers are focused on converting some new fans on this run of shows in the States, which includes showcases at SXSW later this month. "If they know us, they'll keep listening to our new music," MasiWei says of prospective concertgoers. "If they don't know us, they will watch our show, follow us and search 'Higher Brothers.'"
Get familiar with Higher Brothers in the latest installment of XXL's The Break.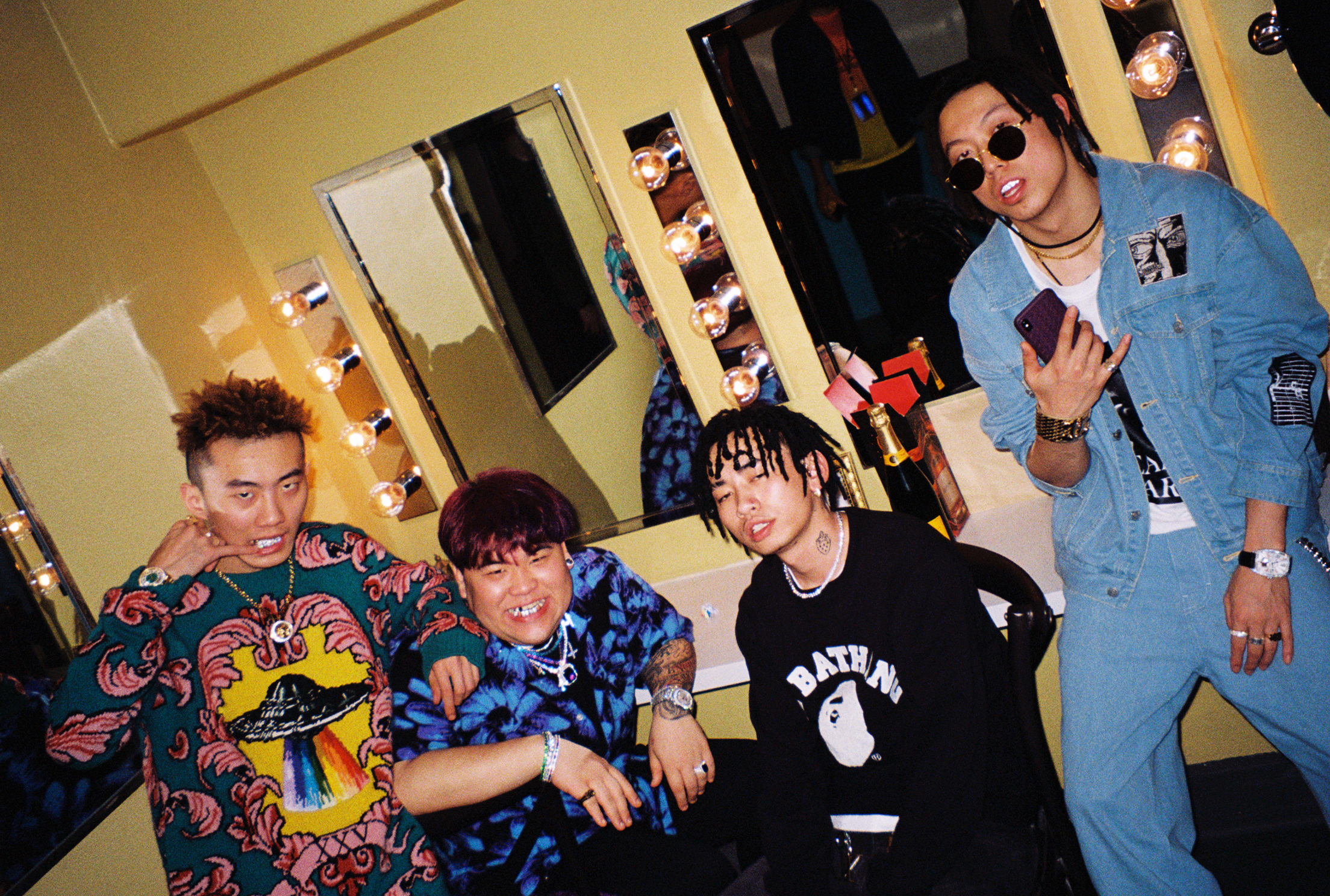 Names: KnowKnow (a.k.a. DZ), MaSiWei, Melo, Psy.P
Age: Knowknow, 21; Psy.P, 23; Melo, 23; MaSiWei, 25.
Hometown: Knowknow, Nanjing, Jiangsu; MaSiWei, Chengdu, Sichuan; Melo, Chengdu, Sichuan; Psy.P, Chengdu, Sichuan;
I grew up listening to:
Knowknow: "My first and favorite would be Kendrick Lamar. He made me want to come to L.A."
Psy.P: "The Chinese rapper MC HotDog."
My style has been compared to:
Psy.P: "Comedy rappers. Because when you listen at first, our music doesn't sound that serious, but when we make it we're very serious. Sounds like comedy music because it's very chill, very relaxed."
Most people don't know:
KnowKnow: "My own friends in my hometown, we all liked Kendrick Lamar. But they don't know I'm in L.A. Now I don't have any of my old friends—I'm famous."
Psy. P: "When I sleep I snore."
MaSiWei: "I don't smoke, no cigarettes, no weed. I don't like the way it smells. "
Melo: "I used to be a soccer player. I was a forward because I ran very fast."
My standout moment to date:
Psy. P: "My first day in America."
Melo: "The day I decided to become a rapper. I quit my job, and became a full-time rapper. I think that's a big deal—I was working for zoo before that! Feeding the animals. It was dangerous, but chill."
My goal in hip-hop is:
Psy.P: "More money, new watch, nice car."
Melo: "Better life."
MaSiWei: "Money, fame, respect."
KnowKnow: "Ballin', beautiful women, food, big house. And VVS. I want people to never forget us."
XXL.