The early '00s produced a slew of talented female vocalists that held their own in a world ruled by men. Though many might have their favorites from that era, there's one artist that stands out among the rest. Long Island native Ashanti Douglas not only possesses a beautiful voice but has an infectious charisma that'll draw you right in. Despite her chart-topping discography, she still remains humble and as engaging as ever.
These same attributes drove her to success, beginning with debut solo album, Ashanti. From there, her career continued to skyrocket landing her critically-acclaimed features such as "What's Luv" with Fat Joe and the love anthem  "Always on Time" with Ja Rule. Ashanti's range is undeniable. She could partner with rap's heavy hitters such as JAY-Z, and also churn out heart-bearing singles like "Baby" and "Happy." 
With a healthy five albums under her belt and a sixth one on the way, Ashanti is one of the decade's most accomplished artists. I sat down with the Princess of Hip-Hop & R&B to discuss fond memories, current lifestyle and her most recent work. Read on for more.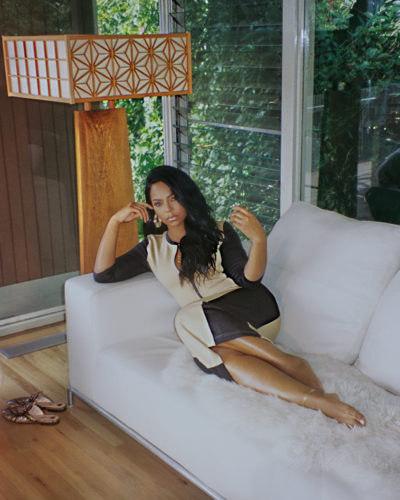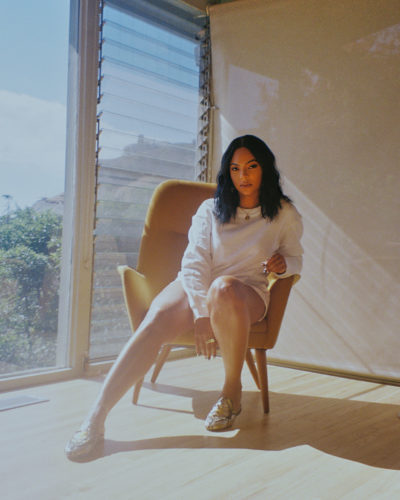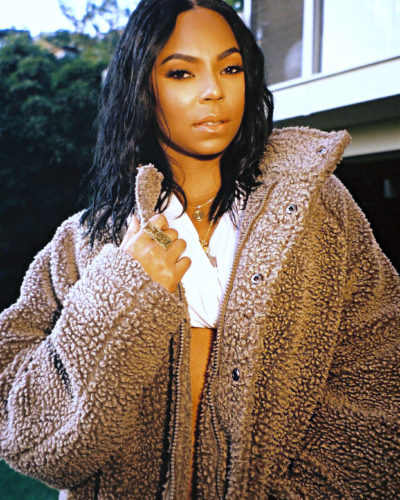 Can you share a bit about your newly-released single, "Say Less"? How are you feeling now that it's out in the world?
I haven't released music in a while so I was super excited to share it. For the single, I teamed up with DJ Mustard and Ty Dolla $ign and the synergy was just amazing. It happened organically and my brother Slow helped A&R the project. We were in the studio and the energy was spot on and the melodies came out to be really dope. It's a feel-good record, super catchy and the reception has been amazing. Also, the fact that we were able to put it in a commercial for the Ciroc French Vanilla campaign has been really dope.
Since the time you released your first solo album, what changes have you noticed in the music and arts scene?
The good thing is that people are a lot more forward, a lot more to the point, a lot more willing to take risks and do things that are a lot more outlandish and different. I guess that's kind of a gift and a curse. However, sometimes it feels like there's not a lot of passion and soul in music or art. Sometimes it feels like it's just for the moment, just for entertainment.
What advice would you offer women who are struggling with body acceptance?
Personally, I feel like you should always try to look for your best asset. If it's your eyes, or if it's your waist – whatever it is that makes you feel good about yourself, accentuate that. Just never feel like you have to change because of what someone else says or wants. You have to be happy from within. So if you're happy with a big butt or if you're happy with a little butt, as long as you are happy, that's what matters. You have to be confident and love yourself first and demand that respect regardless of what anyone else thinks or has to say about it. It starts from you being happy with yourself. Don't try to please anyone else or become some kind of carbon cutout of what someone else wants.
What would you like to see women accomplishing in the next few months/years?
I have always been about women empowerment and inspiring women to be bosses. It's a very male dominated world, especially in the music industry. I feel like women sometimes get looked down upon or looked past. I would hope that women just continue to be strong and confident and believe in our power. It's one of the things, my big bro Puff is always talking about, just like black excellence. I think we all need to support younger females that are taking a hold of their career, and doing it on their own as empowered women.
It's beautiful how close of a relationship you have with your mom and your sister. How have they impacted your music career?
Yes, my mom, my sister and I are extremely close! They've always encouraged me to just be honest and write about real life experiences. My sister and I are years apart, and when I was writing "Foolish," "Baby" and "Happy," she was young and she liked the record but now that she is an adult, she absolutely understands them and has gone through those emotions. It's just a testament to having women around you that go through pain and joy — these are real life things that we all go through. So I think these experiences pour out in my music. My Mom-ager has definitely raised two amazing women. So we're very grateful for that and she very supportive of my career and my sister's clothing line, Dymes Only.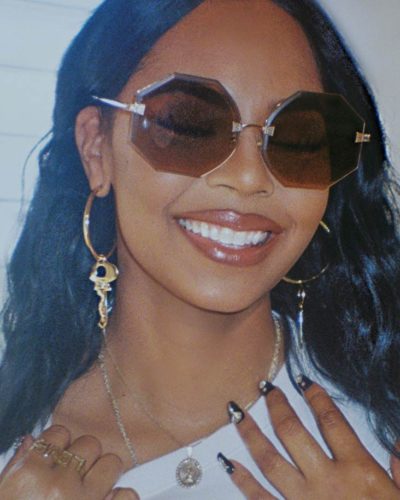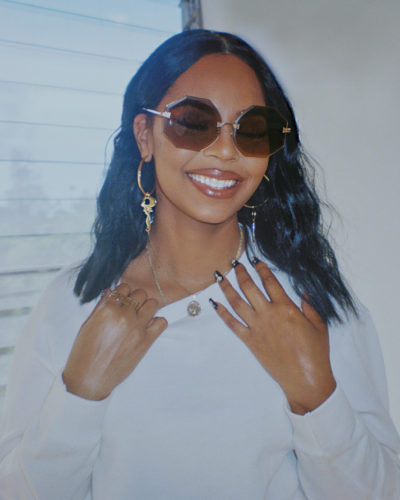 How do you stay grounded and confident everyday when things are moving at the speed of light?
Everyone is different but I was raised by a family that was humble and filled with lots of love. Whether I wanted to be an artist or a farmer, my family would love and support me the same. It just starts with that. I'm super blessed to have a genuine family. I've seen a lot of sad things in this industry – relationships getting torn apart, trust issues and broken loyalty. I know that it's really a blessing to have a family to help me stay grounded. It's just never been my thing to become a completely different person because of all of this.
Have you always had that bond with Ja Rule? Or has it just developed over time making hits after hits together?
It's definitely grown. It's crazy because, as much as people would think we were so close in the beginning, we were on so many different paths. When I came out with my first album, I would be touring in one part of the country and he would be touring on the other part. We were close but it was never like this, until after he went away for a while. We kind of spoke back and forth, and we actually spent four hours on the phone before that situation [going on tour] happened and just spoke about so many things that really made us a lot closer.
How does it feel like to go back on tour with another legend and one of your closest collaborators?
We've been on tour for a while and it's been awesome, we always have a blast. Our chemistry is so thick and organic. We could actually not see each other or not speak to each other for weeks, and then when we get onstage, it looks like we've been hanging out the whole day. It's just something that's really sincere and to be able to perform these classic records together has been so real. A lot of people have situations where they are forced to perform together and they don't really like each other. So onstage it's one thing and offstage it's another. With Ja and I, it's genuine.
What other projects should we be on the lookout for?
I have a film called Stuck that'll hopefully be out mid-2018. It's been shown at a bunch of film festivals around the country already, and won some awards. It's been such a blessing executive producing it. The story is about seven people from different ethnicities stuck on a subway in the middle of summer and it touches on things like racial tensions. We filmed this probably two years ago, maybe more but it's just so relevant because of what's going on today.
I used to say, "we've come a long way but we still have so far to go," and I see that now more than ever. I'm just excited for people to see it. It features Giancarlo Esposito from Breaking Bad, and Golden Globe winner Amy Madigan.
What's next this year?
I'm really, really excited about the album. I've been working with amazing people and producers. I'm working with Metro Boomin, Tory Lanez, Swae Lee, Jeremih, Quavo, Travis Scott and a few others.
If you had to choose between the two, would you rather be remembered as iconic or legendary?
If I had a choice, it would be both!
ART DIRECTION, PHOTOGRAPHY, STYLING AND INTERVIEW BY GRACE BUKUNMI FOR HYPEBAE.